---
<Tickets>
Early Bird tickets available now!
Get access to our online platform with over 50 live sessions and our Live Studio with an expert panel. Keep up with the latest trends and get inspiration and practical knowledge that you can easily take with you to work the next day!
Early Bird closes March 19th.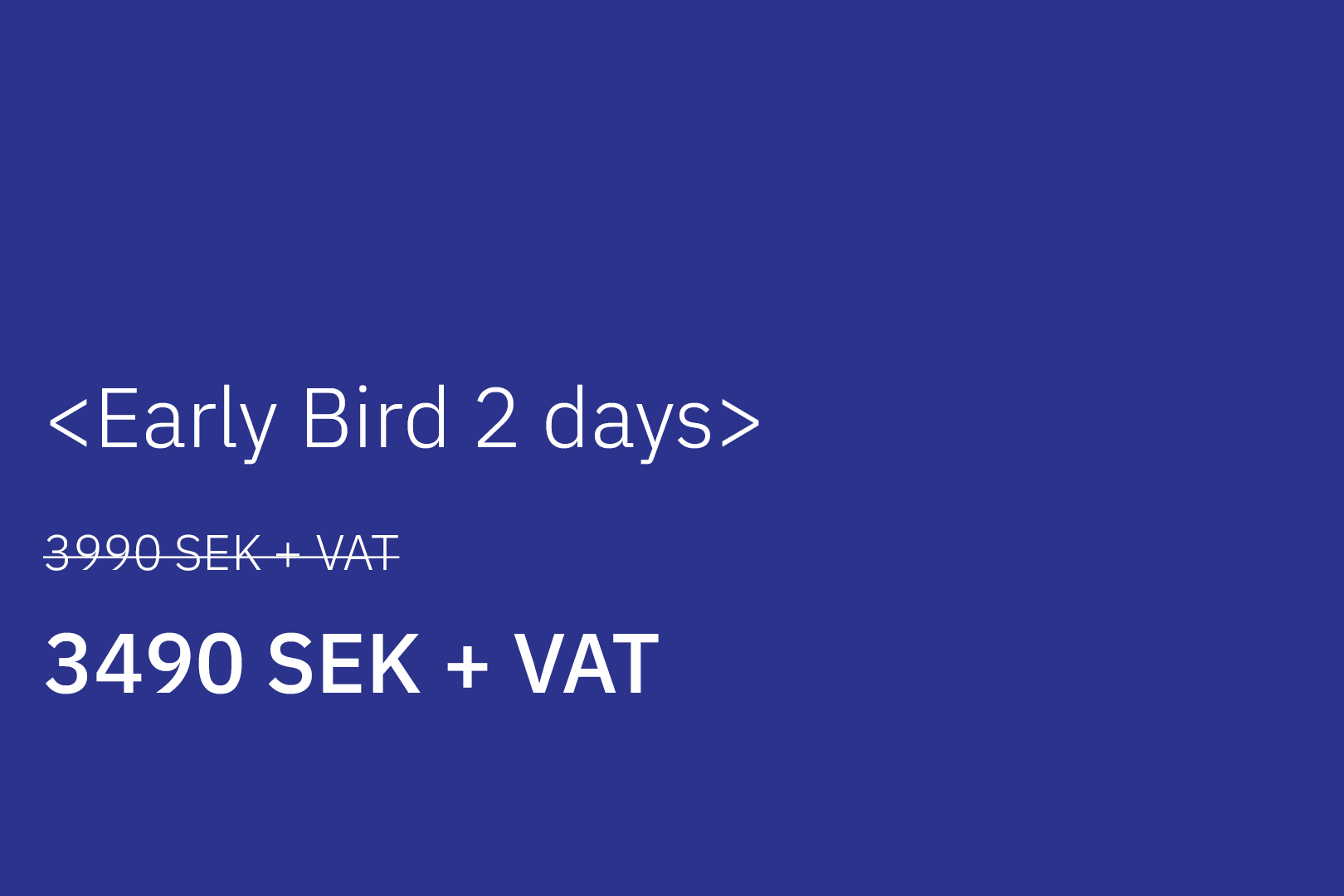 <Early Bird 2 days>
Access to all sessions and keynotes on the DevSum live broadcast platform
Access to the DevSum live studio with our expert panel over both conference days
14 days access to all recorded sessions and studio panels
An exclusive DevSum kit*
*Only applies to bookings made before May 3rd 2021 by participants located in Sweden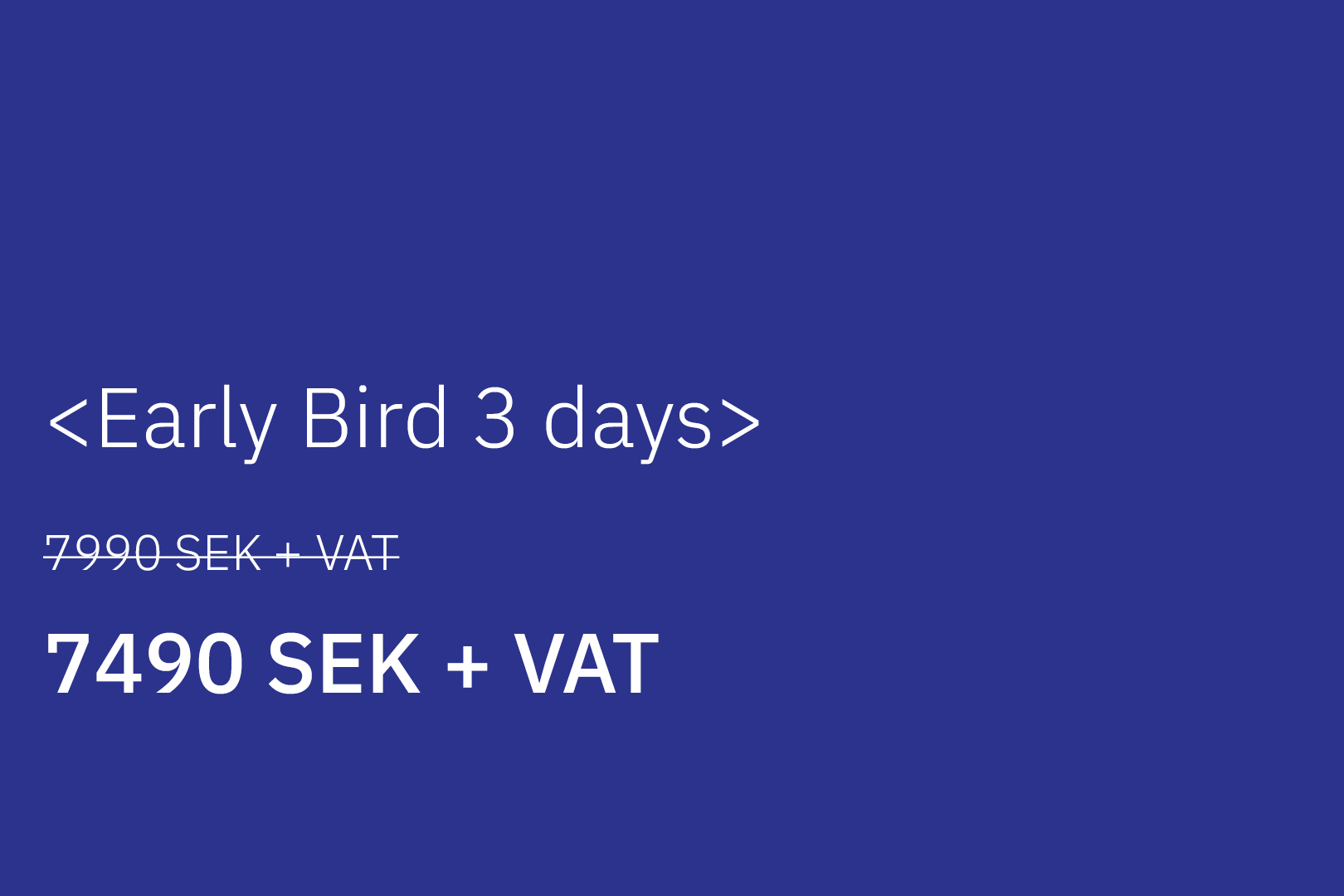 <Early Bird 3 days>
Entry to Pre-Conference Workshops
Access to all sessions and keynotes on the DevSum live broadcast platform
Access to the DevSum live studio with our expert panel over both conference days
14 days access to all recorded sessions and studio panels
An exclusive DevSum kit*
*Only applies to bookings made before May 3rd 2021 by participants located in Sweden